k9-5 milwaukee
K9-5 Milwaukee is a dog walking service that was founded in September of 2017 by Sullivan Kohnke. Sulli, who grew up surrounded by big dogs, is committed to providing the dog parents of Milwaukee with peace of mind when they're away from their furry family members.
Sullivan and the entire K9-5 team are passionate about making your dog(s) happier, healthier, and more well-behaved by giving them the consistent exercise they need. By providing a steady, well-trained caregiver for your household, we're able to form a relationship based on trust with both you and your awesome companions. We take our job very seriously and pledge to make your life easier and your pet's life more fulfilled.
No one should feel guilty that they have to work. It's part of life. You work, we walk.
The K9-5 team currently serves the Greater Milwaukee Area. To set up a FREE 15 minute consultation, contact Sullivan at 414.405.0553 or at sullivan@K9-5milwaukee.com.
IS EVERY WALKER INSURED & BONDED?
Yes! We have general liability insurance and are bonded through Pet Sitters Associates. This covers your home and pet while in our care.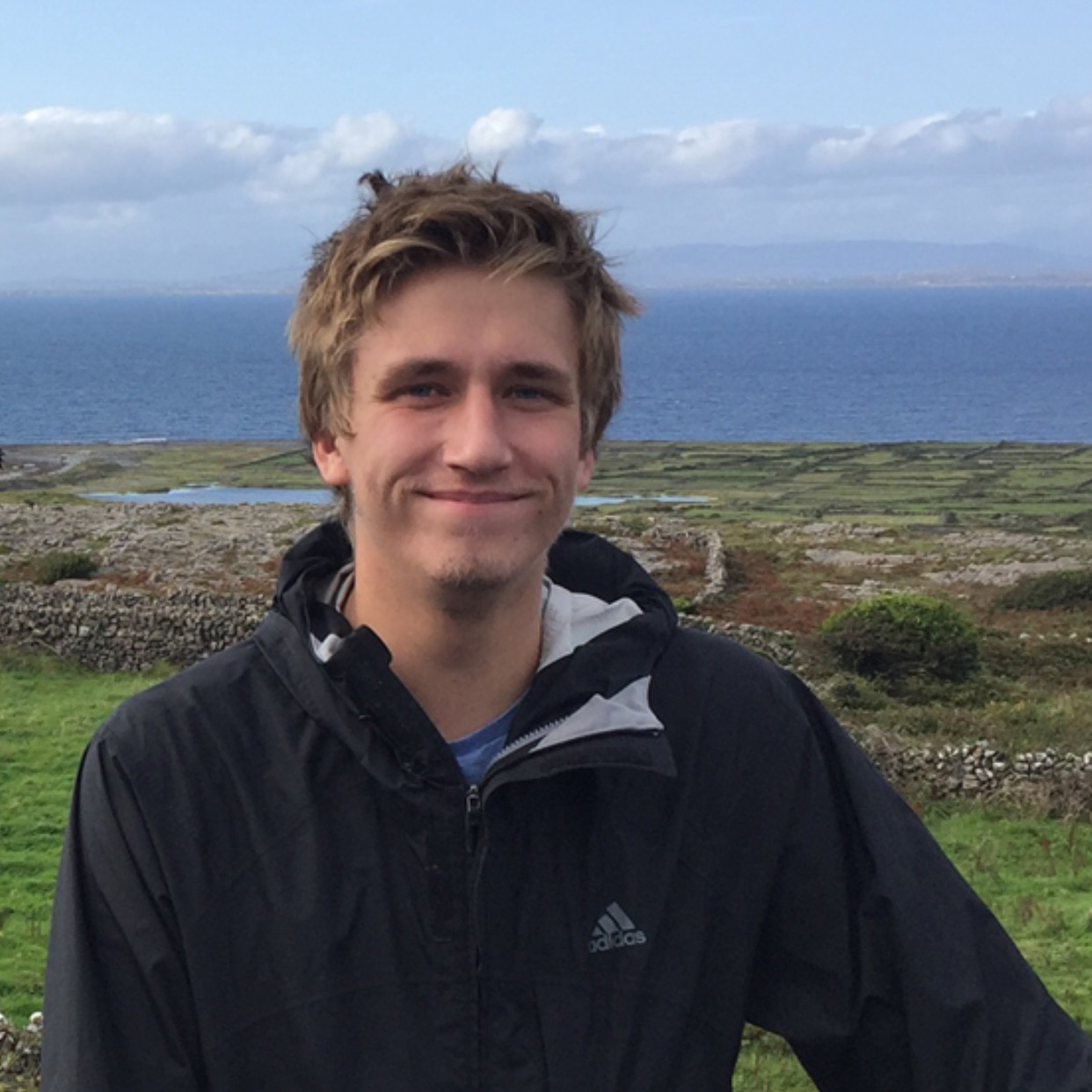 Hi! I'm Sullivan, the owner of K9-5 Milwaukee. I graduated with a Bachelor's degree from the Wisconsin School of Business in May 2017. I started K9-5 to be able to do what I've always been most passionate about: improving the lives our beloved canine companions. I've been surrounded by dogs my entire life and live with my two best friends, Scrappy and Walter. Scrappy was a hyper puppy when we brought him home from the Wisconsin Humane society about 10 years ago; he's now a mellow old soul. Walter is an unusual mix rescued from a mill in Ohio – English bulldog and beagle. I take this job, and all the dogs in my life, very seriously and base my relationships with all my clients on a foundation of transparency and trust. I want to make a positive impact on the lives of your dogs and leave you with peace of mind knowing your beloved companions are in good hands.
15 Minute pit stop
A quick visit for bathroom breaks and water refills.
2-3 visits per week, $15 per visit
4-5 visits per week, $14 per visit
30 minute LIGHT WALK
A wonderful neighborhood walk and water refill. Feeding available upon request.
2-3 visits per week, $21 per visit
4-5 visits per week, $20 per visit
60 MINUTE ENERGY BURN
A longer neighborhood walk, play and water refill. Feeding available upon request.
2-3 visits per week, $30 per visit
4-5 visits per week, $28 per visit
Each additional dog: $3
Late cancellation fee (< 48 hours): Half of visit price
Business hours are 9AM-5PM Monday - Friday
Before- or after-hours visits: additional $2
Holiday visits: additional $5
We ask that you have Venmo or PayPal for easy payment.. Or, you may pay us by check. We bill weekly and invoices are payable upon receipt.